NPD has released data for the 10 best selling games of 2015.  Before viewing the list it is important to note that NPD only tracks physical retail copies, digital sales are not counted in the totals.  Also, any unit sold as part of a console bundle like the PlayStation 4 Star Wars Battlefront bundle or Xbox One Fallout 4 bundle is not factored into sales on the list. With these factors in mind, the platform which sold the most copies for each game is listed in parentheses by descending order. Check out the list below and read my thoughts on the sales as a whole.
Call of Duty Remains King
Call of Duty continues to be a juggernaut franchise with not one, but two titles making the top ten.  Black Ops 3 claims the top spot, making it seven years in a row the series has done so.  If you look at the fact that Call of Duty: Advanced Warfare was released Nov. 2014 and still comes in at number ten, the feat becomes even more amazing. Since its beginning in 2003, the series has sold over 250 million copies worldwide.
Minecraft and GTA V flex staying power
Despite the fact that neither title was released in 2015, both Minecraft and GTA V have shown tremendous staying power throughout the year.  GTA V was originally released in 2013 for the PlayStation 3 and Xbox 360, with the PS4 and Xbox One ports arriving a year later.  Minecraft made its console debut on Xbox 360 way back in 2012 and the 360 remains the console generating the most sales for the popular title.
While Minecraft is a game for all ages, with a strong appeal to a younger demo and GTA V is known for being a more mature title, the two titles have a number of things in common.  Both offer gameplay which gives players a sense of freedom to explore, create, and opportunity to play the game how you want.  There is also just the sheer number of things you can do in each game, making the replay value high. Factors that no doubt contributed to their long-lasting stay on the charts.
Multiplatform = Big Sales
When looking at the top 10, no console exclusives made the list.  Every single game was available on multiple systems, proving huge sales come from being available to the most gamers.  Nintendo systems or games are absent from the charts, despite solid sales from games like Splatoon and Super Mario Maker this year.  No 1st party titles from Microsoft or Sony show up either.
Sony relied heavily on using 3rd party partnerships in 2015 to drive hardware and I didn't see exclusive games like Bloodborne or Until Dawn generating massive sales.  I did find it somewhat surprising that Halo 5: Guardians wasn't able to make the list, even with the smaller install base of Xbox One.  Sales of the franchise are still robust, but it's not the behemoth it once was.
Lack of originality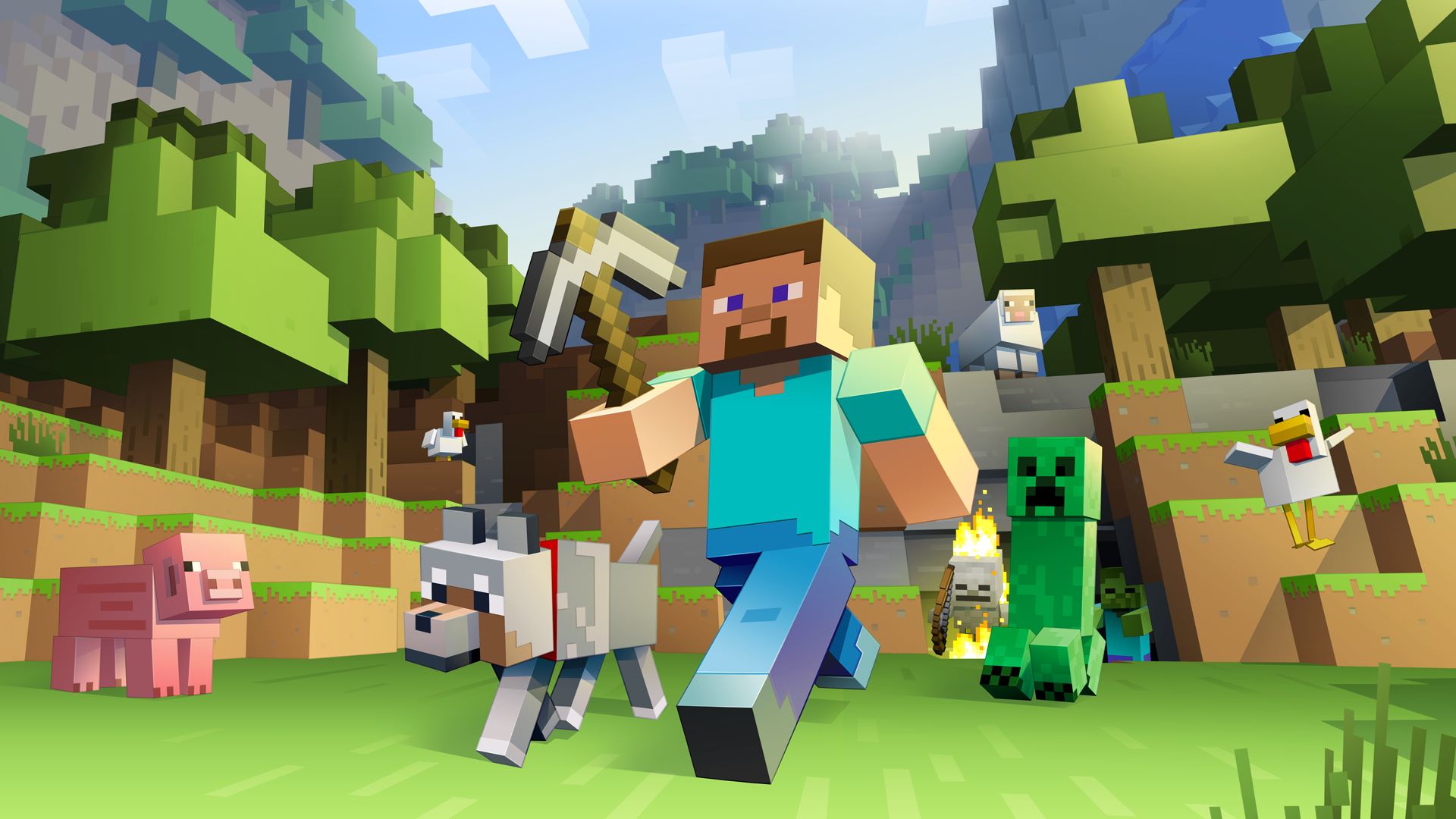 Every game on the list is a part of an existing franchise or series, with Minecraft being the lone exception.  And Minecraft wasn't even released in 2015.  Furthermore, many of the games are annualized like Call of Duty or Madden showing that a vast majority of gamers appetite remains the same year over year.  The film and television industry face criticism for constant reboots/remakes or rehashing well known properties, but still produce new original content with high ratings like Empire on FOX or big box receipts like Inside Out or The Martian.
With most new games at $60 a pop, it is understandable why gamers might not want to take a risk on something unproven and stick with the familiar.  That is much more cash to part with than the standard movie ticket or watching something at home for free.  Yet, it still would have been nice to see at least one wholly original title make the list.
Resurgence of Mortal Kombat Franchise Continues
As a huge fighting game fan, I have to salute the continued return of the Mortal Kombat series to greatness.  Mortal Kombat X was one of my favorite games last year, and was the only fighting game to crack the top 10.  The restoration of the franchise began last console cycle with the well received ninth entry in the series, simply titled Mortal Kombat.  MKX continues with that improvement offering underrated graphics, particularly in the interactive environments, loads of offline and online content, commitment to DLC, and even a recently announced effort to improve netcode to make the online fighting experience better.
I also have to point out the story mode for Mortal Kombat X, which continues to be a standout among the fighting game genre.  The effort put into it, seems to be rubbing off on other franchises as well with Capcom saying they are going to offer a more robust story mode for Street Fighter V.  With all of the good will and high sales floating around Mortal Kombat now, maybe the long-in-development movie can finally become a reality.
---
Darius Purse is a Senior Writer at MONG and if you want to talk Games, TV, or MMA feel free to follow him on Twitter.